MultipleSupplements.com
MS-Biotin Boost
Regular price
$132.68 NZD
Regular price
Sale price
$132.68 NZD
Unit price
per
Directions

Recommended daily dose:
1-3 capsules/day - as required or prescribed by your healthcare professional.
Ingredients

Each bottle contains 90 vegecaps.

Each vegecap contains: 100 mg (100,000 mcg) d-Biotin (Vitamin B7), other ingredients - rice flour filler, 100% vegetable gelatine capsules, encapsulating aids.

Precautions

Precautions:
Because of the potential for interactions, dietary supplements should not be taken with medication without first talking to an experienced healthcare provider. Not suitable for consumption by people under the age of 18.
Feel free to mix and match any of these with dietary supplements you are already taking. Just be careful, some vitamins can be overdone more than others. Consult a healthcare professional if unsure of which supplements should be mixed.

Share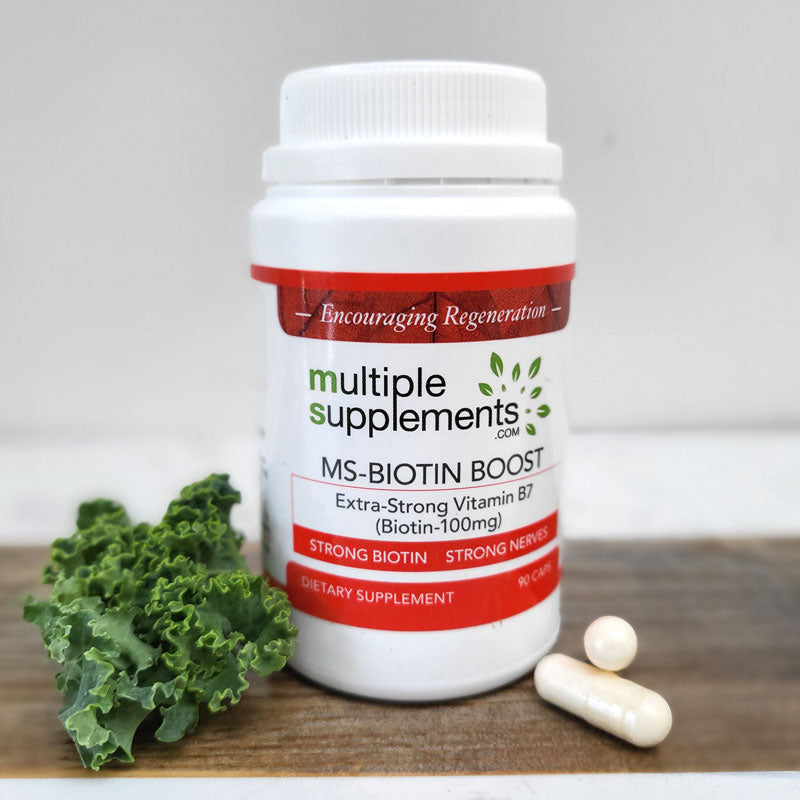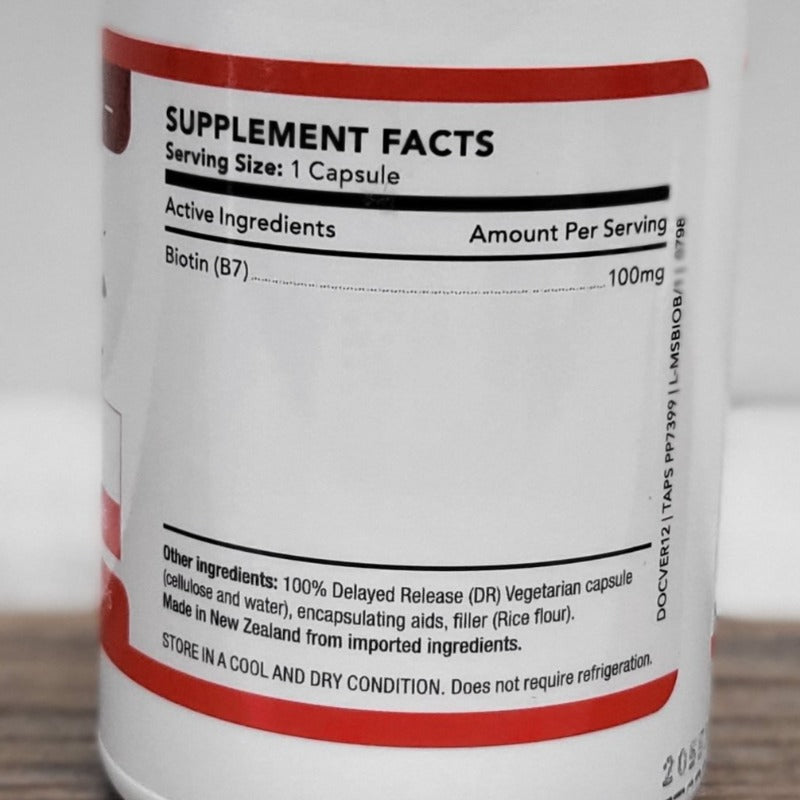 About

Biotin MS Products from Multiplesupplements.com:
MS-Biotin Boost
Extra strength Biotin capsule. Each capsule contains 100mg (100,000 mcg) of
d-Biotin.

As with most of our Biotin products, the Biotin that Multiplesupplements.com supply are Ultra High-Grade Biotin.

It is purer and has a higher biological availability than Standard Pharmaceutical Grade Biotin. The Biotin used is supplied to us with CoAs conforming to >99% Biologically active d-Biotin and is all retested by an independent lab. All CoAs are available on request.

Order MS-Biotin Boost from Multiplesupplements.com today. Just head to the Add to Cart button on this page.

We are also now using Delayed Release (DR) capsules. Click one the link to find out more.

Read more about the different forms of Biotin here.

Each bottle contains 90 vegecaps.

Each vegecap contains: 100 mg (100,000 mcg) d-Biotin (Vitamin B7), other ingredients - rice flour filler, 100% vegetable gelatine capsules, encapsulating aids.

Not sure which vitamins for Multiple Sclerosis to select? Multiplesupplements.com