MultipleSupplements.com
MS-Lipoic Acid
Regular price
Sale price
$46.00 NZD
Unit price
per
Directions

Recommended daily dose:
1-2 capsules/day - as required or prescribed by your healthcare professional.

Ingredients

Each bottle contains:
60 Vegetable Capsules using Delayed Release (DR) Capsules

Alpha Lipoic Acid of 50% R-ALA and 50% S-ALA.

600

mg

Vegetable Gelentine Capsules (cellulose, water)

100

%

Encapsulating aids
Precautions

Precautions:
Because of the potential for interactions, dietary supplements should not be taken with medication without first talking to an experienced healthcare provider. Not suitable for consumption by people under the age of 18.
Feel free to mix and match any of these with dietary supplements you are already taking. Just be careful, some vitamins can be overdone more than others. Consult a healthcare professional if unsure of which supplements should be mixed.
Share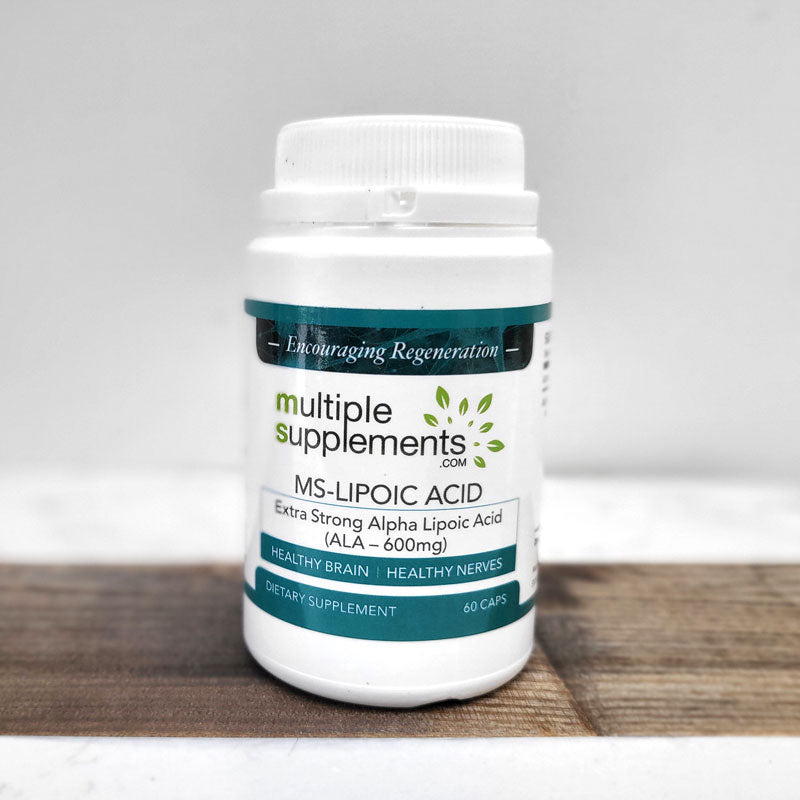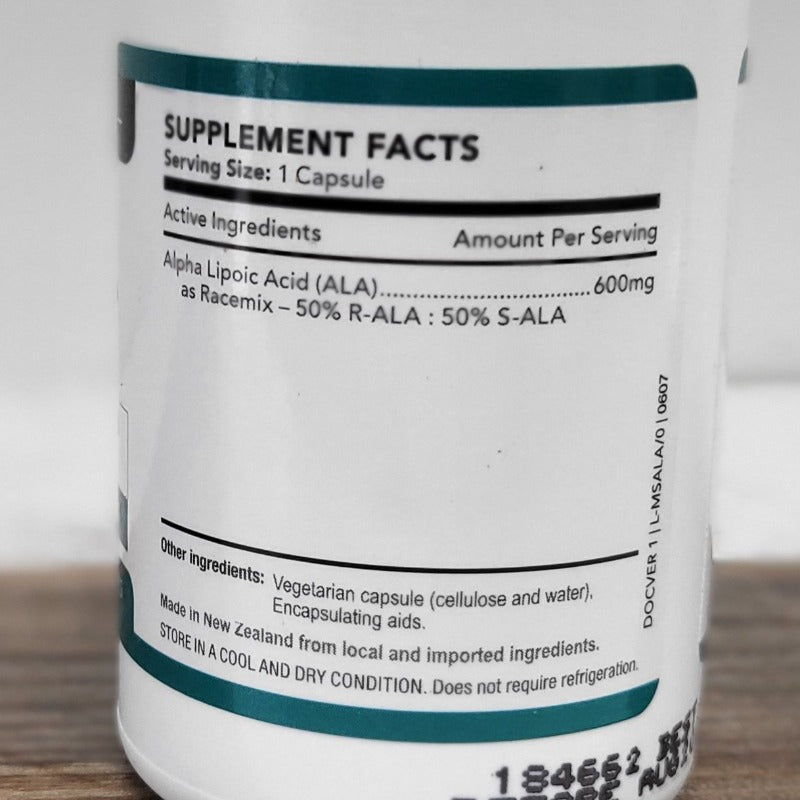 About

Dietary Supplements for Multiple Sclerosis & MS-Lipoic Acid
A racemix Alpha Lipoic Acid of 50% R-ALA and 50% S-ALA to help maintain healthy brain function and healthy nerves.

Order MS-Lipoic Acid from Multiplesupplements.com today. Just head to the Add to Cart button on this page.

Lipoic Acid is a powerful antioxidant, with various trials relating to MS involving Lipoic Acid.

Each bottle contains:
60 Vegetable Capsules using Delayed Release (DR) Capsules

Alpha Lipoic Acid of 50% R-ALA and 50% S-ALA.

600

mg

Vegetable Gelentine Capsules (cellulose, water)

100

%

Encapsulating aids






Recommended daily dose:
1-2 capsules/day - as required or prescribed by your healthcare professional.
Contains:
NO animal products, egg, dairy, salt, sucrose, wheat, yeast, nuts, corn, gluten, casein, rice, soy, artificial colours, preservatives or fillers.
Precautions:
Because of the potential for interactions, dietary supplements should not be taken with medication without first talking to an experienced healthcare provider. Not suitable for consumption by people under the age of 18.
Feel free to mix and match any of these with dietary supplements you are already taking. Just be careful, some vitamins can be overdone more than others. Consult a healthcare professional if unsure of which supplements should be mixed.
Not sure which vitamins for Multiple Sclerosis symptoms to select? Multiplesupplements.com can help you with your supplements for MS needs. Call us on +64 21 987678 or email info@multiplesupplements.com