MultipleSupplements.com
MS-Bladder Boost
Regular price
Sale price
$32.00 NZD
Unit price
per
Directions

Take on scoop in a glass of water every 1-2 days as prevention dose.

Take one scoop in a glass of water 4 times a day for one week to remove nitrite producing bacteria.
Ingredients

D-Mannose Powder 100% pure racemix.
Precautions

Because of the potential for interactions, dietary supplements should not be taken with medication without first talking to an experienced healthcare provider.

D-Mannose may interfere with blood sugar medications. Check with your doctor.

Feel free to mix and match any of these with dietary supplements you are already taking. Just be careful, some vitamins can be overdone more than others. Consult a healthcare professional if unsure of which supplements should be mixed.

Should be kept out of the reach of children as with all dietary supplements.
Share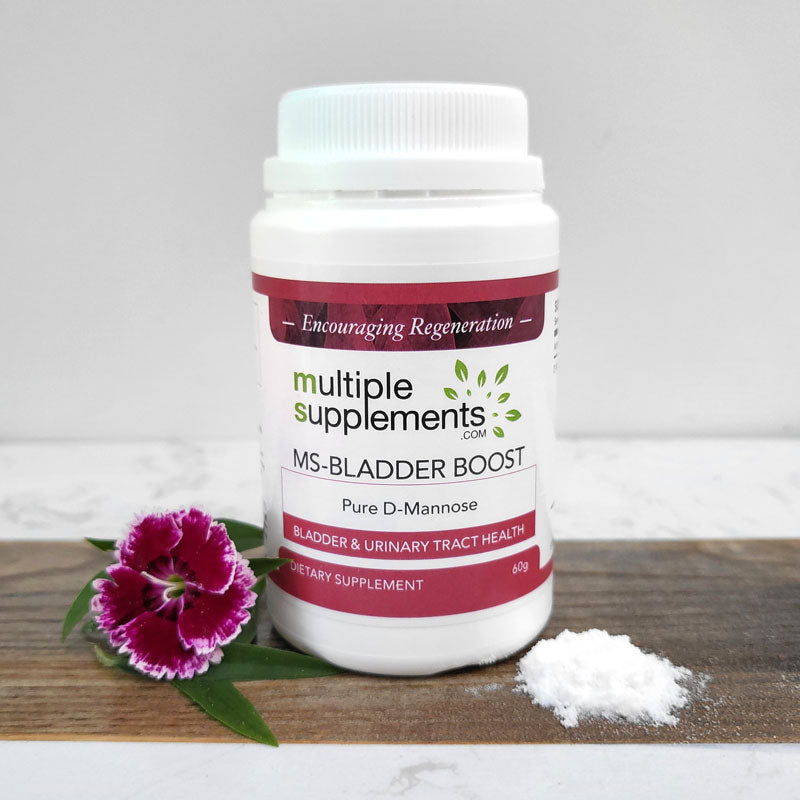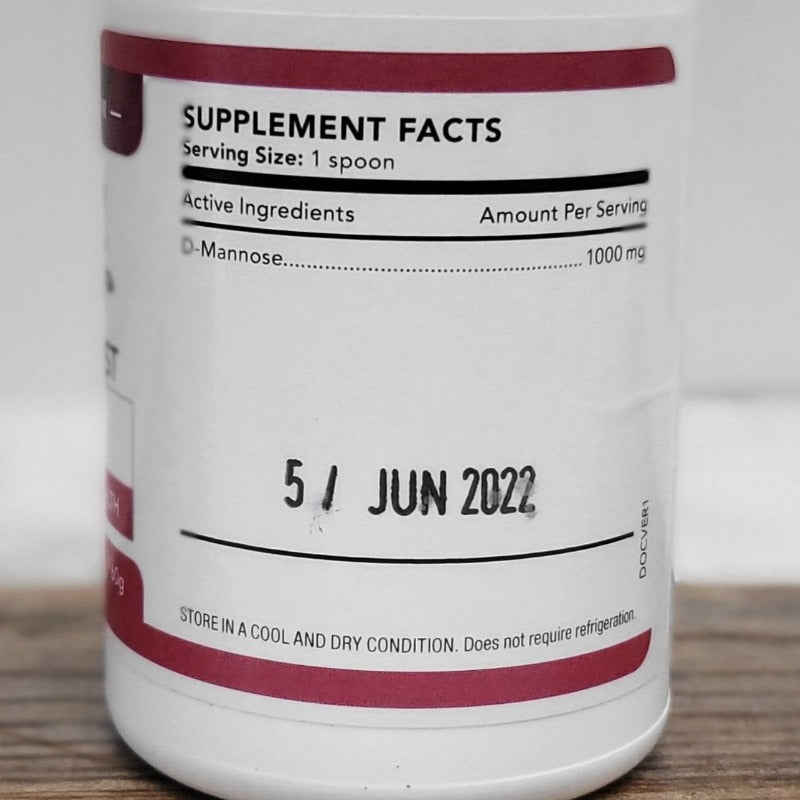 About

Bladder issues and MS – and taking MS-Bladder Boost
Preliminary clinical trials in Europe show that D-Mannose may be used to treat or prevent urinary tract infections (UTIs).

D-Mannose Powder 100% pure racemix.

D-Mannose can be used long or short-term to treat and prevent urinary tract infections.

Research suggests that the supplement stops certain bacteria from sticking to the bladder walls. This helps the bacteria leave the body through urine. Fewer bacteria in the bladder lowers your risk of a urinary tract infection.

Order MS-Bladder Boost D-Mannose Powder 100% pure D-Mannose from Multiplesupplements.com today. Just head to the Add to Cart button on this page.

Not sure which vitamins for Multiple Sclerosis symptoms to select? Multiplesupplements.com can help you with your supplements for MS needs. Call us on +64 21 987678 or email info@multiplesupplements.com

Because of the potential for interactions, dietary supplements should not be taken with medication without first talking to an experienced healthcare provider.

Feel free to mix and match any of these with dietary supplements you are already taking. Just be careful, some vitamins can be overdone more than others. Consult a healthcare professional if unsure of which supplements should be mixed.

Should be kept out of the reach of children as with all dietary supplements